Virtual Server Specifications


Host-serverenterprise premium-class DELL or Hewlett Packard server with Intel Xeon Gold 5218, Intel Xeon E5-2667 or Intel Xeon E5-2650v4 processor


vCPU guaranteed powernot less than 24000 MHz


RAM71680 MB DDR4 ECC


Primary SSD RAID-10 Disk1200 GB SSD RAID10


Physical SSD disk size used for raid-10

2400 GB SSD



Secondary SATA RAID-10 Disk2400 GB SATA RAID10


Physical HDD disk size used for raid-10

2800 GB HDD



Traffic100% Unlimited & Unmetered


Operating systemWindows, Linux, BSD


Administrator/Root permissionsfull access


RDP (Remote Desktop) access for Windowsincluded


VNC (Remote Desktop) accessincluded


SSH (Secure Shell) access for Linux/BSDincluded


FTP accessincluded


Backupsincluded (RAID-10 technology)


Setup timefrom 10 to 45 minutes


Характеристики виртуального сервера


CPU host-серверакорпоративный сервер DELL премиум-класса с процессором Intel Xeon E5-2650v4, Intel Xeon E5-2667 или Intel Xeon Gold 5218


Выделяемая мощность CPUне менее 24000 MHz


Оперативная память71680 MB RAM ECC


Основной SSD RAID-10 диск1200 GB SSD RAID10


Размер SSD диска для raid-10

2400 GB SSD



Дополнительный диск2400 GB SATA RAID10


Размер HDD диска для raid-10

2800 GB HDD



Трафикбез ограничений


Операционная системаWindows, Linux, BSD


Полный доступ с правами Administrator/Rootесть


RDP (Remote Desktop) доступ для Windowsесть


SSH (Secure Shell) доступ для Linux/BSDесть


FTP доступесть


VNC (Remote Desktop) доступесть


Выделенный IPv4максимум 5 IP


Backupsесть (технология RAID-10)


Программное обеспечениебез ограничений


РазмещениеСША и страны Западной Европы, в том числе Великобритания, Нидерланды, Германия


Время установки10 минут


Способы оплатыCards, PayPal, Skrill, Paysera, Webmoney, Neteller, Alipay, PerfectMoney, Bank wire, SEPA, Bitcoin, Ethereum, Litecoin, Bitcoin Cash


Starting from
$140.00USD
Price for 1 Month
Virtual Server Specifications


Host-serverenterprise premium-class DELL or Hewlett Packard server with Intel Xeon Gold 5218, Intel Xeon E5-2667 or Intel Xeon E5-2650v4 processor


vCPU guaranteed powernot less than 26000 MHz


RAM77824 MB DDR4 ECC


Primary SSD RAID-10 Disk1300 GB SSD RAID10


Physical SSD disk size used for raid-10

2600 GB SSD



Secondary SATA RAID-10 Disk2600 GB SATA RAID10


Physical HDD disk size used for raid-10

5200 GB HDD



Traffic100% Unlimited & Unmetered


Operating systemWindows, Linux, BSD


Administrator/Root permissionsfull access


RDP (Remote Desktop) access for Windowsincluded


VNC (Remote Desktop) accessincluded


SSH (Secure Shell) access for Linux/BSDincluded


FTP accessincluded


Backupsincluded (RAID-10 technology)


Setup timefrom 10 to 45 minutes


Характеристики виртуального сервера


CPU host-серверакорпоративный сервер DELL премиум-класса с процессором Intel Xeon E5-2650v4, Intel Xeon E5-2667 или Intel Xeon Gold 5218


Выделяемая мощность CPUне менее 26000 MHz


Оперативная память77824 MB RAM ECC


Основной SSD RAID-10 диск1300 GB SSD RAID10


Размер SSD диска для raid-10

2600 GB SSD



Дополнительный диск2600 GB SATA RAID10


Размер HDD диска для raid-10

5200 GB HDD



Трафикбез ограничений


Операционная системаWindows, Linux, BSD


Полный доступ с правами Administrator/Rootесть


RDP (Remote Desktop) доступ для Windowsесть


SSH (Secure Shell) доступ для Linux/BSDесть


FTP доступесть


VNC (Remote Desktop) доступесть


Выделенный IPv4максимум 5 IP


Backupsесть (технология RAID-10)


Программное обеспечениебез ограничений


РазмещениеСША и страны Западной Европы, в том числе Великобритания, Нидерланды, Германия


Время установки10 минут


Способы оплатыCards, PayPal, Skrill, Paysera, Webmoney, Neteller, Alipay, PerfectMoney, Bank wire, SEPA, Bitcoin, Ethereum, Litecoin, Bitcoin Cash


Starting from
$150.00USD
Price for 1 Month
Virtual Server Specifications


Host-serverenterprise premium-class DELL server with Intel Xeon E5-2650v4, Intel Xeon E5-2667 or Intel Xeon Gold 5218 processor


vCPU guaranteed powernot less than 28000 MHz


RAM83968 MB DDR4 ECC


Primary SSD RAID-10 Disk1400 GB SSD RAID10


Physical SSD disk size used for raid-10

2800 GB SSD



Secondary SATA RAID-10 Disk2800 GB SATA RAID10


Physical HDD disk size used for raid-10

5600 GB HDD



Traffic100% Unlimited & Unmetered


Operating systemWindows, Linux, BSD


Administrator/Root permissionsfull access


RDP (Remote Desktop) access for Windowsincluded


VNC (Remote Desktop) accessincluded


SSH (Secure Shell) access for Linux/BSDincluded


FTP accessincluded


Backupsincluded (RAID-10 technology)


Setup timefrom 10 to 45 minutes


Характеристики виртуального сервера


CPU host-серверакорпоративный сервер DELL премиум-класса с процессором Intel Xeon E5-2650v4, Intel Xeon E5-2667 или Intel Xeon Gold 5218


Выделяемая мощность CPUне менее 28000 MHz


Оперативная память83968 MB RAM ECC


Основной SSD RAID-10 диск1400 GB SSD RAID10


Размер SSD диска для raid-10

2800 GB SSD



Дополнительный диск2800 GB SATA RAID10


Размер HDD диска для raid-10

5600 GB HDD



Трафикбез ограничений


Операционная системаWindows, Linux, BSD


Полный доступ с правами Administrator/Rootесть


RDP (Remote Desktop) доступ для Windowsесть


SSH (Secure Shell) доступ для Linux/BSDесть


FTP доступесть


VNC (Remote Desktop) доступесть


Выделенный IPv4максимум 5 IP


Backupsесть (технология RAID-10)


Программное обеспечениебез ограничений


РазмещениеСША и страны Западной Европы, в том числе Великобритания, Нидерланды, Германия


Время установки10 минут


Способы оплатыCards, PayPal, Skrill, Paysera, Webmoney, Neteller, Alipay, PerfectMoney, Bank wire, SEPA, Bitcoin, Ethereum, Litecoin, Bitcoin Cash


Starting from
$160.00USD
Price for 1 Month
Virtual Server Specifications


Host-serverenterprise premium-class DELL or Hewlett Packard server with Intel Xeon Gold 5218, Intel Xeon E5-2667 or Intel Xeon E5-2650v4 processor


vCPU guaranteed powernot less than 32000 MHz


RAM96256 MB DDR4 ECC


Primary SSD RAID-10 Disk1600 GB SSD RAID10


Physical SSD disk size used for raid-10

3200 GB SSD



Secondary SATA RAID-10 Disk3200 GB SATA RAID10


Physical HDD disk size used for raid-10

7200 GB HDD



Traffic100% Unlimited & Unmetered


Operating systemWindows, Linux, BSD


Administrator/Root permissionsfull access


RDP (Remote Desktop) access for Windowsincluded


VNC (Remote Desktop) accessincluded


SSH (Secure Shell) access for Linux/BSDincluded


FTP accessincluded


Backupsincluded (RAID-10 technology)


Setup timefrom 10 to 45 minutes


Характеристики виртуального сервера


CPU host-серверакорпоративный сервер DELL премиум-класса с процессором Intel Xeon E5-2650v4, Intel Xeon E5-2667 или Intel Xeon Gold 5218


Выделяемая мощность CPUне менее 32000 MHz


Оперативная память96256 MB RAM ECC


Основной SSD RAID-10 диск1600 GB SSD RAID10


Размер SSD диска для raid-10

3200 GB SSD



Дополнительный диск3200 GB SATA RAID10


Размер HDD диска для raid-10

7200 GB HDD



Трафикбез ограничений


Операционная системаWindows, Linux, BSD


Полный доступ с правами Administrator/Rootесть


RDP (Remote Desktop) доступ для Windowsесть


SSH (Secure Shell) доступ для Linux/BSDесть


FTP доступесть


VNC (Remote Desktop) доступесть


Выделенный IPv4максимум 5 IP


Backupsесть (технология RAID-10)


Программное обеспечениебез ограничений


РазмещениеСША и страны Западной Европы, в том числе Великобритания, Нидерланды, Германия


Время установки10 минут


Способы оплатыCards, PayPal, Skrill, Paysera, Webmoney, Neteller, Alipay, PerfectMoney, Bank wire, SEPA, Bitcoin, Ethereum, Litecoin, Bitcoin Cash


Starting from
$190.00USD
Price for 1 Month
Virtual Server Specifications


Host-serverenterprise premium-class DELL or Hewlett Packard server with Intel Xeon Gold 5218, Intel Xeon E5-2667 or Intel Xeon E5-2650v4 processor


vCPU guaranteed powernot less than 36000 MHz


RAM108544 MB DDR4 ECC


Primary SSD RAID-10 Disk1800 GB SSD RAID10


Physical SSD disk size used for raid-10

3600 GB SSD



Secondary SATA RAID-10 Disk3600 GB SATA RAID10


Physical HDD disk size used for raid-10

7200 GB HDD



Traffic100% Unlimited & Unmetered


Operating systemWindows, Linux, BSD


Administrator/Root permissionsfull access


RDP (Remote Desktop) access for Windowsincluded


VNC (Remote Desktop) accessincluded


SSH (Secure Shell) access for Linux/BSDincluded


FTP accessincluded


Backupsincluded (RAID-10 technology)


Setup timefrom 10 to 45 minutes


Характеристики виртуального сервера


CPU host-серверакорпоративный сервер DELL премиум-класса с процессором Intel Xeon E5-2650v4, Intel Xeon E5-2667 или Intel Xeon Gold 5218


Выделяемая мощность CPUне менее 36000 MHz


Оперативная память108544 MB RAM ECC


Основной SSD RAID-10 диск1800 GB SSD RAID10


Размер SSD диска для raid-10

3600 GB SSD



Дополнительный диск3200 GB SATA RAID10


Размер HDD диска для raid-10

7200 GB HDD



Трафикбез ограничений


Операционная системаWindows, Linux, BSD


Полный доступ с правами Administrator/Rootесть


RDP (Remote Desktop) доступ для Windowsесть


SSH (Secure Shell) доступ для Linux/BSDесть


FTP доступесть


VNC (Remote Desktop) доступесть


Выделенный IPv4максимум 5 IP


Backupsесть (технология RAID-10)


Программное обеспечениебез ограничений


РазмещениеСША и страны Западной Европы, в том числе Великобритания, Нидерланды, Германия


Время установки10 минут


Способы оплатыCards, PayPal, Skrill, Paysera, Webmoney, Neteller, Alipay, PerfectMoney, Bank wire, SEPA, Bitcoin, Ethereum, Litecoin, Bitcoin Cash


Starting from
$210.00USD
Price for 1 Month
Virtual Server Specifications


Host-serverenterprise premium-class DELL or Hewlett Packard server with Intel Xeon Gold 5218, Intel Xeon E5-2667 or Intel Xeon E5-2650v4 processor


vCPU guaranteed powernot less than 40000 MHz


RAM120832 MB DDR4 ECC


Primary SSD RAID-10 Disk2000 GB SSD RAID10


Physical SSD disk size used for raid-10

4000 GB SSD



Secondary SATA RAID-10 Disk4000 GB SATA RAID10


Physical HDD disk size used for raid-10

8000 GB HDD



Traffic100% Unlimited & Unmetered


Operating systemWindows, Linux, BSD


Administrator/Root permissionsfull access


RDP (Remote Desktop) access for Windowsincluded


VNC (Remote Desktop) accessincluded


SSH (Secure Shell) access for Linux/BSDincluded


FTP accessincluded


Backupsincluded (RAID-10 technology)


Setup timefrom 10 to 45 minutes


Характеристики виртуального сервера


CPU host-серверакорпоративный сервер DELL премиум-класса с процессором Intel Xeon E5-2650v4, Intel Xeon E5-2667 или Intel Xeon Gold 5218


Выделяемая мощность CPUне менее 40000 MHz


Оперативная память120832 MB RAM ECC


Основной SSD RAID-10 диск2000 GB SSD RAID10


Размер SSD диска для raid-10

4000 GB SSD



Дополнительный диск4000 GB SATA RAID10


Размер HDD диска для raid-10

8000 GB HDD



Трафикбез ограничений


Операционная системаWindows, Linux, BSD


Полный доступ с правами Administrator/Rootесть


RDP (Remote Desktop) доступ для Windowsесть


SSH (Secure Shell) доступ для Linux/BSDесть


FTP доступесть


VNC (Remote Desktop) доступесть


Выделенный IPv4максимум 5 IP


Backupsесть (технология RAID-10)


Программное обеспечениебез ограничений


РазмещениеСША и страны Западной Европы, в том числе Великобритания, Нидерланды, Германия


Время установки10 минут


Способы оплатыCards, PayPal, Skrill, Paysera, Webmoney, Neteller, Alipay, PerfectMoney, Bank wire, SEPA, Bitcoin, Ethereum, Litecoin, Bitcoin Cash


Starting from
$230.00USD
Price for 1 Month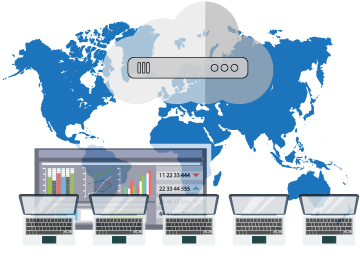 Virtual Private Server (commonly abbreviated to VPS)
Virtual Private Server from DEDIXLAB.COM could be compared to an entirely dedicated server, it is much cheaper and gives you almost the same. A physical server is divided into smaller, virtual containers (VPSes). Just like a dedicated server, a DEDIXLAB's virtual private server has its own operating system, dedicated storage, dedicated RAM and CPU resource but it costs much less than a dedicated server. As a result, with a DEDIXLAB's VPS, you get the same functionality and privacy as that of a physical computer. It works exactly the same way as a dedicated server. The only difference is that it doesn't live on its own server hardware.
Our virtual servers support different operating systems: Windows, CentOS, Debian, Ubuntu, Fedora, SUSE Linux, FreeBSD, OpenBSD and other.
DEDIXLAB's VPS is ideal for both beginners who want to perfectly master the principles of a dedicated server and learn to administer the server independently, as well as for those customers who do not need all the power of a dedicated server but need its basic advantages such as full root/administrator access and the ability to self-configure applications running on the server or the ability of full disk encryption during an operating system installation.
Special attention should be paid to the Windows VPS servers offered by us, which are powerful, reliable and easy to manage. By purchasing Windows VPS from us, you can enjoy all the benefits of a licensed Windows system operating 24 hours a day in a specialized data center.
Our Windows VPSes are good for Forex traders and allow to run automatic trading techniques non-stop 24 hours. If you want to get the best out of Forex trading, then you need use DEDIXLAB's VPS.
Premium plans provide reliability, performance and stability of work combined with the possibility to use additional hardware resources which are not currently busy with other users' tasks.
With Premium plans you get high CPU performance and a lot of disk space and RAM which may be necessary for active trade in the stock exchange and other resource-intensive applications such as accounting software, web sites, game servers. Due to hardware characteristics Premium plans make it possible to run a large number of applications on a single virtual server at the same time.
In addition to the guaranteed number of resources you will be given the possibility to use free computing power of the system that is not available to users on Standard and Professional plans.
VARIOUS OPERATING SYSTEMS
CAN BE INSTALLED ON OUR SERVERS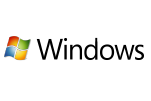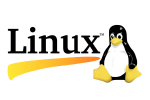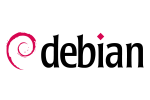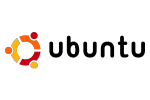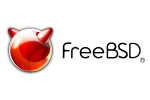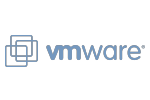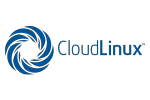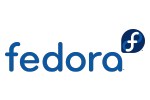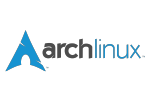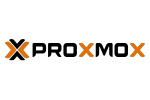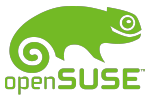 OUR EXPERTS WILL ALWAYS ANSWER
ALL YOUR QUESTIONS
What is an IP address?
An IP address is assigned to every computer or device on the Internet. Like the street address for your home, an IP address identifies network computers. It helps traffic flow between computers because each one has its own IP address. Every computer that connects to the Internet has to have an IP address assigned to it.
Do I need a dedicated IP?
If you use your server for trading on the Forex market, bookkeeping, as a remote personal computer, and you do not plan to host a website, database server or other project that serves internet users requests, then you do not need a dedicated IP for your server.
Various payment methods
are available to our customers