Intel Xeon E5-2650 v4 @ 2.20GHz
Hybrid Server Specifications


ProcessorIntel Xeon E5-2650 v4 @ 2.20GHz


CPU power allocationnot less than 25%


RAMfrom 8 GB to 32 GB


SSD/SATA RAID-10 Diskfrom 128 GB to 2 TB


Trafficfrom 100 Mbps to 1000 Mbps Unmetered


Operating systemWindows, Ubuntu, Debian, CentOS, Fedora, openSUSE, Linux, CloudLinux, FreeBSD, OpenBSD or any other OS at the client's request.


Ability to self-install OSincluded


Administrator/Root permissionsfull access


RDP (Remote Desktop) access for Windowsincluded


SSH (Secure Shell) access for Linux/BSDincluded


FTP accessincluded


VNC access (Remote Desktop)included


Dedicated IPv4included


Softwarewithout limitation


Setup timefrom 10 minutes to 12 hours


Характеристики гибридного сервера


ПроцессорIntel Xeon E5-2650 v4 @ 2.20GHz


Гарантировано CPUне мнее 25%


Оперативная памятьот 8 GB до 32 GB


Жесткий диск SSD/SATA RAID-10от 128 GB до 2 TB


Трафикот 100 Mbps до 1000 Mbps Unmetered


Операционная системаWindows, Ubuntu, Debian, CentOS, Fedora, openSUSE, Linux, CloudLinux, FreeBSD, OpenBSD или любая другая ОС по запросу клиента


Возможность самостоятельной установки ОСесть


Полный доступ с правами Administrator/Rootесть


RDP (Remote Desktop) доступ для Windowsесть


SSH (Secure Shell) доступ для Linux/BSDесть


VNC доступесть


Выделенный IPv4есть


Программное обеспечениебез ограничений


Время установки сервераот 10 минут do 12 часов


Starting from
$49.95USD
Price for 1 Month
Intel Xeon E5-2650 v4 @ 2.20GHz
Hybrid Server Specifications


ProcessorIntel Xeon E5-2650 v4 @ 2.20GHz


CPU power allocationnot less than 50%


RAMfrom 8 GB to 64 GB


SSD/SATA RAID-10 Diskfrom 128 GB to 2 TB


Trafficfrom 100 Mbps to 1000 Mbps Unmetered


Operating systemWindows, Ubuntu, Debian, CentOS, Fedora, openSUSE, Linux, CloudLinux, FreeBSD, OpenBSD or any other OS at the client's request.


Ability to self-install OSincluded


Administrator/Root permissionsfull access


RDP (Remote Desktop) access for Windowsincluded


SSH (Secure Shell) access for Linux/BSDincluded


FTP accessincluded


VNC access (Remote Desktop)included


Dedicated IPv4included


Softwarewithout limitation


Setup timefrom 10 minutes to 12 hours


Характеристики гибридного сервера


ПроцессорIntel Xeon E5-2650 v4 @ 2.20GHz


Гарантировано CPUне мнее 50%


Оперативная памятьот 8 GB до 64 GB


Жесткий диск SSD/SATA RAID-10от 128 GB до 2 TB


Трафикот 100 Mbps до 1000 Mbps Unmetered


Операционная системаWindows, Ubuntu, Debian, CentOS, Fedora, openSUSE, Linux, CloudLinux, FreeBSD, OpenBSD или любая другая ОС по запросу клиента


Возможность самостоятельной установки ОСесть


Полный доступ с правами Administrator/Rootесть


RDP (Remote Desktop) доступ для Windowsесть


SSH (Secure Shell) доступ для Linux/BSDесть


VNC доступесть


Выделенный IPv4есть


Программное обеспечениебез ограничений


Время установки сервераот 10 минут do 12 часов


Starting from
$69.95USD
Price for 1 Month
Intel Xeon E5-2650 v4 @ 2.20GHz
Hybrid Server Specifications


ProcessorIntel Xeon E5-2650 v4 @ 2.20GHz


CPU power allocationnot less than 75%


RAMfrom 8 GB to 128 GB


SSD/SATA RAID-10 Diskfrom 128 GB to 2 TB


Trafficfrom 100 Mbps to 1000 Mbps Unmetered


Operating systemWindows, Ubuntu, Debian, CentOS, Fedora, openSUSE, Linux, CloudLinux, FreeBSD, OpenBSD or any other OS at the client's request.


Ability to self-install OSincluded


Administrator/Root permissionsfull access


RDP (Remote Desktop) access for Windowsincluded


SSH (Secure Shell) access for Linux/BSDincluded


FTP accessincluded


VNC access (Remote Desktop)included


Dedicated IPv4included


Softwarewithout limitation


Setup timefrom 10 minutes to 12 hours


Характеристики гибридного сервера


ПроцессорIntel Xeon E5-2650 v4 @ 2.20GHz


Гарантировано CPUне мнее 75%


Оперативная памятьот 8 GB до 128 GB


Жесткий диск SSD/SATA RAID-10от 128 GB до 2 TB


Трафикот 100 Mbps до 1000 Mbps Unmetered


Операционная системаWindows, Ubuntu, Debian, CentOS, Fedora, openSUSE, Linux, CloudLinux, FreeBSD, OpenBSD или любая другая ОС по запросу клиента


Возможность самостоятельной установки ОСесть


Полный доступ с правами Administrator/Rootесть


RDP (Remote Desktop) доступ для Windowsесть


SSH (Secure Shell) доступ для Linux/BSDесть


VNC доступесть


Выделенный IPv4есть


Программное обеспечениебез ограничений


Время установки сервераот 10 минут do 12 часов


Starting from
$89.95USD
Price for 1 Month
Intel Xeon Gold 5218 @ 2.30GHz
Hybrid Server Specifications


ProcessorIntel Xeon Gold 5218 @ 2.30GHz


CPU power allocationnot less than 25%


RAMfrom 32 GB to 64 GB


SSD/SATA RAID-10 Diskfrom 128 GB to 2 TB


Trafficfrom 100 Mbps to 1000 Mbps Unmetered


Operating systemWindows, Ubuntu, Debian, CentOS, Fedora, openSUSE, Linux, CloudLinux, FreeBSD, OpenBSD or any other OS at the client's request.


Ability to self-install OSincluded


Administrator/Root permissionsfull access


RDP (Remote Desktop) access for Windowsincluded


SSH (Secure Shell) access for Linux/BSDincluded


FTP accessincluded


VNC access (Remote Desktop)included


Dedicated IPv4included


Softwarewithout limitation


Setup timefrom 10 minutes to 12 hours


Характеристики гибридного сервера


ПроцессорIntel Xeon Gold 5218 @ 2.30GHz


Гарантировано CPUне мнее 25%


Оперативная памятьот 32 GB до 64 GB


Жесткий диск SSD/SATA RAID-10от 128 GB до 2 TB


Трафикот 100 Mbps до 1000 Mbps Unmetered


Операционная системаWindows, Ubuntu, Debian, CentOS, Fedora, openSUSE, Linux, CloudLinux, FreeBSD, OpenBSD или любая другая ОС по запросу клиента


Возможность самостоятельной установки ОСесть


Полный доступ с правами Administrator/Rootесть


RDP (Remote Desktop) доступ для Windowsесть


SSH (Secure Shell) доступ для Linux/BSDесть


VNC доступесть


Выделенный IPv4есть


Программное обеспечениебез ограничений


Время установки сервераот 10 минут do 12 часов


Starting from
$109.95USD
Price for 1 Month
Intel Xeon Gold 5218 @ 2.30GHz
Hybrid Server Specifications


ProcessorIntel Xeon Gold 5218 @ 2.30GHz


CPU power allocationnot less than 50%


RAMfrom 32 GB to 128 GB


SSD/SATA RAID-10 Diskfrom 128 GB to 2 TB


Trafficfrom 100 Mbps to 1000 Mbps Unmetered


Operating systemWindows, Ubuntu, Debian, CentOS, Fedora, openSUSE, Linux, CloudLinux, FreeBSD, OpenBSD or any other OS at the client's request.


Ability to self-install OSincluded


Administrator/Root permissionsfull access


RDP (Remote Desktop) access for Windowsincluded


SSH (Secure Shell) access for Linux/BSDincluded


FTP accessincluded


VNC access (Remote Desktop)included


Dedicated IPv4included


Softwarewithout limitation


Setup timefrom 10 minutes to 12 hours


Характеристики гибридного сервера


ПроцессорIntel Xeon Gold 5218 @ 2.30GHz


Гарантировано CPUне мнее 50%


Оперативная памятьот 32 GB до 128 GB


Жесткий диск SSD/SATA RAID-10от 128 GB до 2 TB


Трафикот 100 Mbps до 1000 Mbps Unmetered


Операционная системаWindows, Ubuntu, Debian, CentOS, Fedora, openSUSE, Linux, CloudLinux, FreeBSD, OpenBSD или любая другая ОС по запросу клиента


Возможность самостоятельной установки ОСесть


Полный доступ с правами Administrator/Rootесть


RDP (Remote Desktop) доступ для Windowsесть


SSH (Secure Shell) доступ для Linux/BSDесть


VNC доступесть


Выделенный IPv4есть


Программное обеспечениебез ограничений


Время установки сервераот 10 минут do 12 часов


Starting from
$129.95USD
Price for 1 Month
Intel Xeon Gold 5218 @ 2.30GHz
Hybrid Server Specifications


ProcessorIntel Xeon Gold 5218 @ 2.30GHz


CPU power allocationnot less than 75%


RAMfrom 32 GB to 256 GB


SSD/SATA RAID-10 Diskfrom 128 GB to 2 TB


Trafficfrom 100 Mbps to 1000 Mbps Unmetered


Operating systemWindows, Ubuntu, Debian, CentOS, Fedora, openSUSE, Linux, CloudLinux, FreeBSD, OpenBSD or any other OS at the client's request.


Ability to self-install OSincluded


Administrator/Root permissionsfull access


RDP (Remote Desktop) access for Windowsincluded


SSH (Secure Shell) access for Linux/BSDincluded


FTP accessincluded


VNC access (Remote Desktop)included


Dedicated IPv4included


Softwarewithout limitation


Setup timefrom 10 minutes to 12 hours


Характеристики гибридного сервера


ПроцессорIntel Xeon Gold 5218 @ 2.30GHz


Гарантировано CPUне мнее 75%


Оперативная памятьот 32 GB до 256 GB


Жесткий диск SSD/SATA RAID-10от 128 GB до 2 TB


Трафикот 100 Mbps до 1000 Mbps Unmetered


Операционная системаWindows, Ubuntu, Debian, CentOS, Fedora, openSUSE, Linux, CloudLinux, FreeBSD, OpenBSD или любая другая ОС по запросу клиента


Возможность самостоятельной установки ОСесть


Полный доступ с правами Administrator/Rootесть


RDP (Remote Desktop) доступ для Windowsесть


SSH (Secure Shell) доступ для Linux/BSDесть


VNC доступесть


Выделенный IPv4есть


Программное обеспечениебез ограничений


Время установки сервераот 10 минут do 12 часов


Starting from
$149.95USD
Price for 1 Month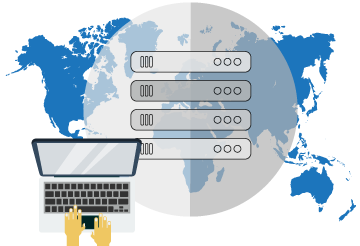 DEDIXLAB.COM offers to your attention low-cost, fast, reliable and stable hybrid dedicated servers in Germany.
What is a hybrid dedicated server? A hybrid dedicated server is a combination of a physical server and virtualization technology: a real physical dedicated server is divided into several hybrid server environments. Each hybrid environment is securely isolated and has only resources available to it, which ensures a high level of performance, safety and user comfort.
Our hybrid dedicated servers in Germany have the hardware of a real physical server, which is 100% allocated to a client. Each real physical server hosts no more than 3 hybrid servers (depending on your plan). Each such server has its own separate hard disk, just like a physical server; for each hybrid server, the processor cores and memory are rigidly fixed, while the cost of hybrid servers is significantly lower than that of dedicated servers.
Thus, a hybrid dedicated server combines all the advantages of virtualization technology with the performance of a full-featured physical server.
German quality at reasonable prices! For projects that consume a lot of traffic and are aimed at Europe and the countries of the former USSR, we recommend to opt for Germany. Stability in everything is the main slogan that makes the work of German servers almost perfect. Servers in Germany have a huge stock of traffic, because a Data Center is connected to large European providers. This Data Center will be good for projects that require a large amount of traffic, stability and competence of DC's staff.
VARIOUS OPERATING SYSTEMS
CAN BE INSTALLED ON OUR SERVERS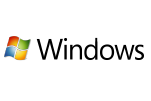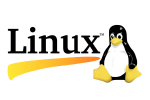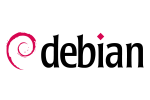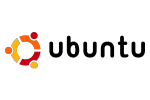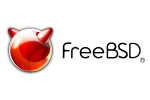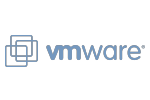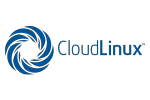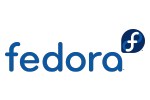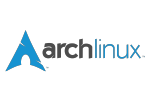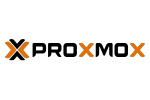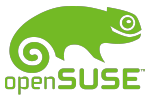 OUR EXPERTS WILL ALWAYS ANSWER
ALL YOUR QUESTIONS
What is an IP address?
An IP address is assigned to every computer or device on the Internet. Like the street address for your home, an IP address identifies network computers. It helps traffic flow between computers because each one has its own IP address. Every computer that connects to the Internet has to have an IP address assigned to it.
Do I need a dedicated IP?
If you use your server for trading on the Forex market, bookkeeping, as a remote personal computer, and you do not plan to host a website, database server or other project that serves internet users requests, then you do not need a dedicated IP for your server.
Various payment methods
are available to our customers